This capability statement profiles the Lumitex approach to commercial lighting projects: from office fit-outs, to roadway, tunnel and retail. Our ability to provide LED lighting solutions to outdoor or interior spaces whether public projects including for education, aged care or sport and stadium lighting are a significant and prominent part of our portfolio.
Lumitex as a specialist for LED lighting, fosters a collaborative environment designed to excite and develop ideas. Our company is client-focused. We challenge ourselves to produce compelling lighting outcomes to an exacting brief.
Our approach is to research and investigate the specific nature of each project and tailor a lighting design response to lower the energy footprint yet meet the aspirations of our client, the characteristics of the site and the detailed requirements of the future occupants. We do not resort to standard templates or stock responses. We are collaborators. We enjoy working together with all project team members. We are strong advocates of energy efficiency and lighting performance on behalf of our clients.
We are well known for our ability to communicate design ideas to a wider audience. We are adept at analysing the rapidly changing industry of LED technology with a view to maximising energy savings whilst optimising the lighting effect with a valued proposition.
We place a strong emphasis on sustainability and understand that the alignment of all these parameters is essential to the success of any project in a commercial marketplace. Our projects team can elaborate design concepts whether for a car parking lot or key interior spaces. We have the experience and capacity to provide full lighting design services including for corporate and government tenancies.
Lumitex is familiar with project delivery in the commercial marketplace. We have successfully collaborated with many major development companies and tier one head contractors across Australia and internationally to design and deliver projects ranging from $100K to $1M+. Our design approach always seeks the best resolution between end user, energy reduction, site response, architectural outlook and commercial viability.
Cheese Barrel, Swan Valley, Western Australia
Olive Farm Wines is a 4th generation family owned & run winery, located in the heart of the Swan Valley. In 2007 they designed and built the winery in Millendon. Lumitex was commissioned to provide internal ambient lighting and externally to accentuate the architectural highlights of the building.
The Cheese Barrel showcases the finest local and international 'benchmark', farmhouse and artisanal cheeses, premium Olive Farm Wines & locally roasted coffee.
Images by Jessica Wyled Photography
Ballajura Park, Western Australia
When the City of Swan required a reliable LED upgrade with specific looks and glare control characteristics, Lumitex was engaged to deliver the solution. Lumitex proposed its controlled beam area lights that illuminated wide sections of the pathway while containing any light intrusion or glare into nearby homes.
The result is a major uplift in lighting levels and a greater feeling of safety for park visitors, with an overall reduction in light pollution.
Mundaring Shire, Western Australia
When Mundaring Shire required a reliable LED upgrade to replace its aging post top lights, Lumitex was engaged to deliver the solution.
Existing light poles were to be utilised and Lumitex proposed its TRIFFIC amenity lights. Designed to illuminate wide sections of the pathway, the result is a major uplift in lighting levels providing a greater feeling of safety at night.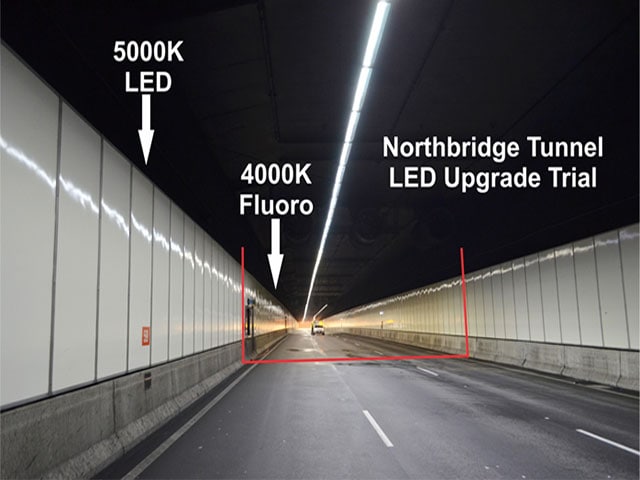 Northbridge Tunnel, Western Australia
When the tunnel operators investigated LED lighting, Lumitex was engaged to develop a custom asymmetric lighting solution.
The Lumitex trial delivered uplift in lighting levels that complied with the latest regulatory requirements for tunnels in Australia.
Additionally, a change of colour temperature from 4000K to 5000K allowed greater clarity and improved vision captured on CCTV systems. The 5000K light emission also improves contrast and visibility in the tunnel.
Packages Mall, Pakistan
When Packages Group released a highly competitive global lighting tender for what would be one of Pakistan's largest retail construction projects, Lumitex proposed a customised LED lighting solution. Our projects team developed a range of LED fittings to meet exacting performance specification criteria, then met tight delivery schedules against the complex logistics of importation into Pakistan.
Lumitex supplied all the main interior recessed lighting as well as the RGB floodlights which illuminate selected external features of the building with vibrant colour. Packages Mall owners and architects are delighted with the outcome, exceeding their expectations.
University of Western Australia
When University of Western Australia called for a precise outcome relating to sports field glare control they engaged Lumitex to deliver the solution. Lumitex commissioned extensive lighting design simulations which eliminated any guesswork. Lumitex's provided solution was its BETTA LED floodlights with glare control shields complementing a carefully selected lens system, which fully met the brief.