You have just found a reliable source of quality, energy-efficient LED light fixtures supported by 20+ years of LED industry knowledge.
Lumitex holds significant inventory of various shop lighting, including downlights, track lights, standard and emergency lighting, LED office lighting and warehouse lighting. Our LED shop lighting can be dimmed by various methods, including DALI protocol, through to simple rotary wall controls.  Our capability extends to large scale production for shopping malls and national roll-out programs for new or existing retail stores. Our LED shop lighting can be manufactured with high colour rendering specification, delivering vibrant and true visual accuracy to make colours "pop" for retail applications. High colour rendering can also be important in commercial/industrial environments where the correct interpretation of colour is critical for safety.
Our warehouse lighting has optional daylight harvesting sensors and microwave movement sensors, so the lights are on at full brightness only when necessary. We have emergency battens ideal for environments where back-up lighting with impact resistance and weatherproof features are important.
We manufacture a range of medical lighting, including cyanosis rated downlights and panel lighting for hospitals and medical centres. Our medical lighting solutions feature low glare, high performance attributes to ensure an energy-efficient and long life. Our hospital and medical lighting can also be fitted with movement sensors to further increase energy efficiency.
If you are looking for weatherproof outdoor, we offer a large range of LED floodlights, mining lights and industrial lighting. We have specialised lights for mining, oil and gas, where "explosion-proof" specification is a mandatory requirement. Our mining lights are rugged and able to withstand harsh environments, including coastal environments. We manufacture LED floodlights for sensitive environments, including "turtle-friendly" lighting.
We have weatherproof floodlights suitable for tennis courts, parks, carparks and car yards. For sports fields, we manufacture LED sports lighting to suit any venue, including stadium lighting. Our LED sports lights use the latest technology to deliver light in a controlled manner, aligning with the Australasian Dark Sky Alliance and the obtrusive light Standard. Our sports field lighting caters for AFL, soccer, hockey and a range of other field sports.
For Government and municipality projects, we manufacture quality architectural outdoor lighting with various control options, including Smart City interface. We hold inventory of general-purpose weatherproof LED lighting such as surface mounted outdoor lighting, post top lighting and pathway lighting. Our solar lighting options are ideal for projects where trenching is not viable. Solar lighting delivers convenience, low-cost installation and impressive illumination area, without compromise on the performance of traditional technologies.
We also manufacture roadway and tunnel lighting to Australian Standard and support all the above with lighting design and smart control where required. Every tunnel is unique. We have retrofit tunnel lighting solutions with Australian compliance as well as complete tunnel lights for new and existing tunnels. We can demonstrate prior installations and offer innovative installation solutions to significantly reduce labour costs. It all starts with a phone call or contact us by email.
Perth City Malls Lighting Upgrade, Western Australia
City of Perth wished to retain their existing architectural lighting infrastructure, but still wanted to benefit from the reliability and energy savings of LED technology.
Lumitex identified a bespoke solution and successfully transformed the malls lighting without invasive or messy works. The lighting levels were also uplifted, creating a safer feeling environment for the public.
The solution involved direct and indirect lighting with 4000 Kelvin colour temperature.
The new LED fittings were optioned to be dimmable, allowing future control of lighting levels for special events.
Midland Pathway Lighting, Western Australia
City of Swan were looking to improve the lighting levels in an area previously lit by architectural post top luminaires.
The old luminaires provided a 360-degree illumination from a glowing acrylic ball.
However, while the aesthetic appearance was pleasant, the lighting levels were impractical and needed to be increased to meet the latest Standard for safe pathway lighting.
The Elysium was selected due to its street-scape appeal and due to its photometric design, where 100% of the light is directed towards the pathway. The benefit of this design means no intrusive light is directed towards residential apartments above the retail strip. Light that is emitted upwards is also wasted energy and contributes to unfavourable "urban glow".
Guildford Roadway Lighting, Western Australia
City of Swan needed a LED upgrade solution for roadway lighting in a heritage precinct. However, the modern appearance of most LED street lighting did not suit the amenity of the area.
Lumitex proposed its Parkway LED street light. The Parkway has a physical appearance very similar to heritage style roadway lighting commonly used in municipalities across Australia.
The end result delivered an excellent outcome where the public benefit from aesthetics in keeping with the theme of the area, but with reliability and energy savings associated with quality LED lighting.
Cheese Barrel, Swan Valley, Western Australia
Olive Farm Wines is a 4th generation family owned & run winery, located in the heart of the Swan Valley. In 2007 they designed and built the winery in Millendon. Lumitex was commissioned to provide internal ambient lighting and externally to accentuate the architectural highlights of the building.
The Cheese Barrel showcases the finest local and international 'benchmark', farmhouse and artisanal cheeses, premium Olive Farm Wines & locally roasted coffee.
Images by Jessica Wyled Photography
Ballajura Park, Western Australia
When the City of Swan required a reliable LED upgrade with specific looks and glare control characteristics, Lumitex was engaged to deliver the solution. Lumitex proposed its controlled beam area lights that illuminated wide sections of the pathway while containing any light intrusion or glare into nearby homes.
The result is a major uplift in lighting levels and a greater feeling of safety for park visitors, with an overall reduction in light pollution.
Mundaring Shire, Western Australia
When Mundaring Shire required a reliable LED upgrade to replace its aging post top lights, Lumitex was engaged to deliver the solution.
Existing light poles were to be utilised and Lumitex proposed its TRIFFIC amenity lights. Designed to illuminate wide sections of the pathway, the result is a major uplift in lighting levels providing a greater feeling of safety at night.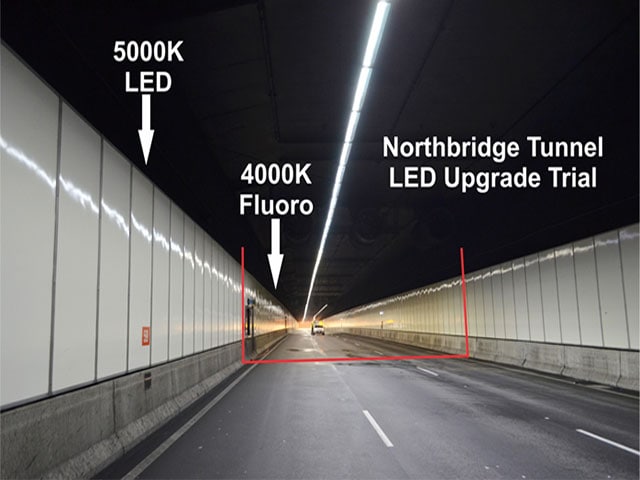 Northbridge Tunnel, Western Australia
When the tunnel operators investigated LED lighting, Lumitex was engaged to develop a custom asymmetric lighting solution.
The Lumitex trial delivered uplift in lighting levels that complied with the latest regulatory requirements for tunnels in Australia.
Additionally, a change of colour temperature from 4000K to 5000K allowed greater clarity and improved vision captured on CCTV systems. The 5000K light emission also improves contrast and visibility in the tunnel.
Packages Mall, Pakistan
When Packages Group released a highly competitive global lighting tender for what would be one of Pakistan's largest retail construction projects, Lumitex proposed a customised LED lighting solution. Our projects team developed a range of LED fittings to meet exacting performance specification criteria, then met tight delivery schedules against the complex logistics of importation into Pakistan.
Lumitex supplied all the main interior recessed lighting as well as the RGB floodlights which illuminate selected external features of the building with vibrant colour. Packages Mall owners and architects are delighted with the outcome, exceeding their expectations.
University of Western Australia
When University of Western Australia called for a precise outcome relating to sports field glare control they engaged Lumitex to deliver the solution. Lumitex commissioned extensive lighting design simulations which eliminated any guesswork. Lumitex's provided solution was its BETTA LED floodlights with glare control shields complementing a carefully selected lens system, which fully met the brief.